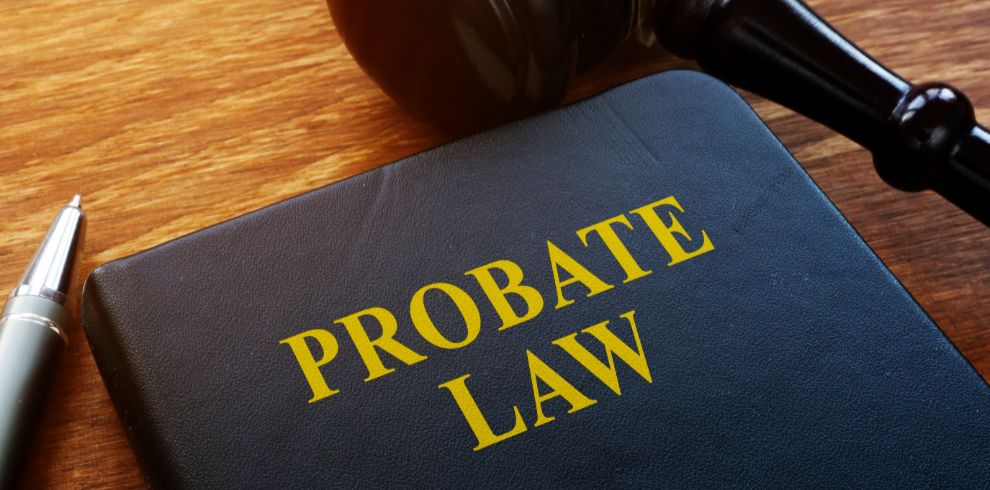 When a loved one passes away in Newport Beach, CA, many difficult processes will follow. If the decedent had any property or assets that were bequeathed to people in a will, the will must be validated by the state in a process called probate. Once complete, the assets can be distributed according to the will. This process is also required if no will or estate plan was created by the decedent. The probate process can be long and complicated, becoming even more so if probate litigation arises.
Successfully handling the probate process requires an understanding of the applicable laws and regulations, particularly if anyone forces litigation. An experienced probate litigation attorney can provide valuable insight into ensuring your loved one's final wishes are upheld. Ross Law Group, APC, has over 20 years of experience in trust, probate, estate, and conservatorship litigation. We can help you through each step of the process, diligently fighting for the most favorable outcome that upholds your rights and the rights of the decedent.
Probate in Newport Beach, California
In California, probate refers to the legal process that is required to manage the estate and distribute the assets of a person that has died. It is statutorily driven, meaning that a significant part of the process is governed by the laws and statutes passed by the state legislature and set forth in the California Probate Code.
During probate, the decedent's assets and debts are identified, beneficiaries or heirs are determined, and the assets are distributed according to the applicable laws. This asset distribution will include payments to any creditors, tax obligations, and dues to the executor and attorney, in addition to the inheritance laid out in the will. With few exceptions, probate is required when the decedent owned property in California or the decedent was a California resident. In most instances, probate can only be avoided by non-probate property, such as property held in a trust, community property held by both spouses, or assets that have a named payable on death beneficiary.
If a proper plan has been created for the estate and the will clearly outlines the intended beneficiaries, it is likely that probate will continue uncontested. This is generally the favored route, as even uncontested probate can take almost a year to complete. No property distribution can take place until the probate process is complete, so a faster resolution will help each of the decedent's loved ones move on after their death. Unfortunately, challenges can arise during many points in the probate process. Once a challenge has been issued, probate litigation arises.
What Is Probate Litigation?
Probate litigation is a lawsuit that an heir, beneficiary, or other person with a legal claim to a portion of the estate files against an administrator, trustee, executor, or third party because of some dispute related to the will or probate process. Probate litigation will require attending a hearing and supplying the probate court with testimony and documentation as evidence to support the claim.
A challenge during the probate process is likely to halt the typical probate proceedings, as the court must rule on the challenge before further action can be taken. Even if parts of probate can continue, the final distribution of property will certainly be stopped until the challenge is ruled on.
Reasons Why Probate Litigation Can Begin
There are a number of reasons why an interested party may file a challenge during probate. Potential reasons include:
Challenging the validity of a will or trust
Asking the court to issue an order that forces the administrator or executor to perform a certain act
Contesting a particular person being appointed as an administrator
Reclaiming property that should be in the probate estate's possession
Suspending the administrator's or executor's powers
Appointing a successor administrator or executor
Claiming damages against the administrator or executor
One of the more common reasons why probate litigation can begin is a challenge toward the validity of a will or trust. Probate relies on a will or trust to show the desires of the decedent with respect to their property, but that document must be legally binding to successfully withstand being challenged. Possible rounds to declare a will or trust invalid include:
Undue influence
Duress
Fraud
Lack of testamentary capacity or intent
Mistake
Revocation
Vague terms
Illegal, impossible, or unconscionable terms
Do I Need a Probate Litigation Attorney?
Regardless of your position in a probate dispute, the processes in place and the legal requirements are often complex. Some people may choose to approach this situation without the help of an attorney, as it is not legally required to consult with an attorney during a probate dispute. However, there are crucial benefits that can be capitalized on by working with a probate litigation attorney.
Identification of Issues
Probate litigation can be costly and time-consuming. Speaking with an experienced probate attorney will help you determine if you have legal grounds for the complaint and if the complaint is valid. If the challenge is unlikely to succeed, an attorney will save you valuable time and money. If the challenge is likely to succeed, an attorney can help you more effectively build your case.
Dispute Negotiation
In some instances, a probate dispute does not need to progress to actual litigation. The disputing parties may be able to find a settlement that all parties can agree to; an attorney is likely to improve your odds of reaching a favorable settlement.
Freedom to Navigate Your Emotions
Probate occurs shortly after you lose a loved one. It is likely to be a significant emotional drain to research the probate process while trying to process your grief. An attorney can step in and take over the legal aspect while you experience your turbulent emotions.
It is important to note that there is a difference between a probate attorney and a probate litigation attorney. Though both types of attorneys are knowledgeable about the probate process, a probate litigation attorney will provide valuable insight into specifically the disputes and challenges in probate litigation.
Your Newport Beach Probate Litigation Lawyer
If you find yourself in need of an experienced probate litigation attorney, the Ross Law Group, APC, team is ready to evaluate your case. Contact our office for a probate litigation consultation today.