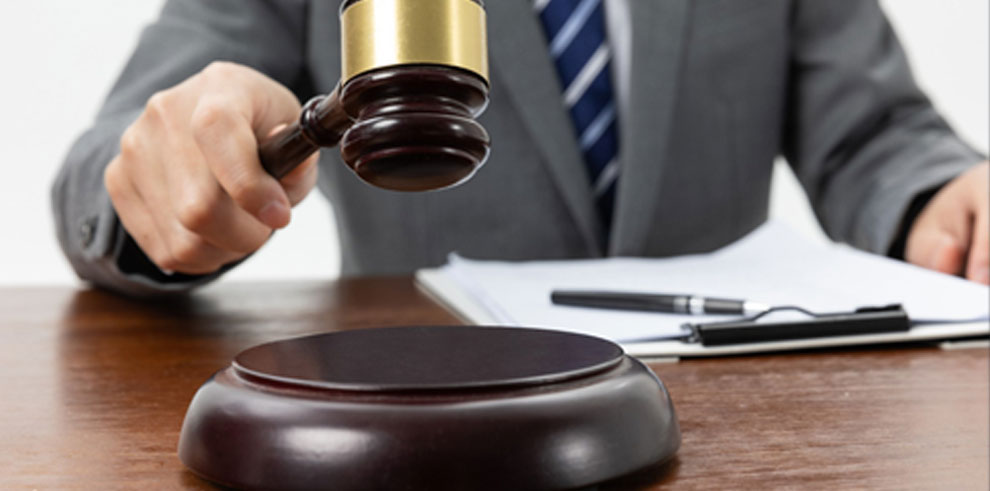 Trust and estate administration are already complex processes. In contentious circumstances, disputes can happen over a trust. Often, this can lead to trust and estate litigation filed by trustees, beneficiaries, family members, heirs, and sometimes creditors. If you are a beneficiary who believes a trust is invalid or was mishandled by a trustee, you should work with an estate and trust litigation attorney. If you want to ensure your interests are represented in the misuse of a trust or estate, you need legal representation.
Working With the Right Estate Litigation Attorney
At Ross Law Group, APC, our attorneys have more than 21 years of experience in trial cases. We have defended the rights of those in trust and estate contests, trustee removal, and other matters of probate. We know how to guide you through this process and ensure that you understand your options.
When you suspect a breach of fiduciary duty by a trustee or a trust that was created through illegal means, it can be exceptionally upsetting, particularly as you are likely dealing with the loss of a loved one. You need an attorney who understands the intricacies of California probate and estate law. It is beneficial to also hire one with experience in both mediation resolutions and taking cases to litigation.
What Are Trusts?
A trust is a way to transfer property and assets to beneficiaries after a person's death. Trusts can be set up by a person before their death to distribute assets. They are a common part of an estate plan. If there is no trust to delegate the assets of an estate, the estate will enter probate court.
Probate is a lengthy and costly process for loved ones. This is why many people, especially those with high assets, create trusts to avoid probate. You can place your assets in a trust managed by a trustee rather than under your name. When you pass, that trustee can manage the assets and provide them to your beneficiaries. If you die without an estate plan, probate and estate litigation are the next steps for your assets.
However, even creating an in-depth estate plan and trust cannot always keep assets out of litigation. If there is a disagreement between family members or beneficiaries about how the assets were distributed, this may lead to litigation. If beneficiaries believe the trustee violated their duties as manager of the estate, they may sue the trustee in trust litigation.
What Is Trust and Estate Litigation?
Trust and estate litigation occurs whenever a trust dispute goes to court. This includes suspected mishandling of a trust or disputes over the trust's validity. Trust litigation is meant to right any wrongs that were caused and ensure the trust is carried out as intended. The common disputes in trust and estate litigation include:
Undue Influence: This involves a claim that someone close to the trustor, or the person who created the trust, exerted improper influence on them during trust creation. This person may be a close friend, family member, or caregiver. In this case, the undue influence leads the trustor to make changes in the trust. These changes benefit the person exerting influence at the expense of another beneficiary.
Irresponsible Trustee: The trustee has several responsibilities. They are in charge of taking care of the trust and maintaining, investing, and distributing the assets. They are also responsible for the financial care of assets. The trustee should work with other business and financial professionals to ensure that the right decisions are being made. An irresponsible trustee dispute arises under the belief that the trustee has made accounting mistakes. They may have also acted irresponsibly or inappropriately regarding their duties. Litigation is pursued to gain monetary compensation for the damages suffered from this irresponsibility. It also allows for the replacement of the trustee.
Lack of Capacity: A trustor must be of the right mind and have the mental capacity to create a trust. Litigation may occur if the trustor does not have the mental state to create or make changes to a trust. These disputes are more likely the older or more infirm a trustor is when they change or create a trust.
Fraud: This claim suggests that the trustor made a trust for a beneficiary because they were tricked. It will also be asserted that the beneficiary had bad intent or lied about something.
Validity: Trust litigation can resolve an issue if the trust has been altered or interfered with. Litigation may also occur if it does not meet trust statutes. Trusts must be in writing and clearly name valid beneficiaries.
Breach of Fiduciary Duty: A trustee is also responsible for being a 'fiduciary,' or a person who is meant to act in the best interests of the beneficiaries. This includes avoiding conflicts of interest or doing business that is against the beneficiary's best interests. Failure to uphold this duty may be grounds for litigation. Professionals such as accountants, estate agents, brokers, insurance agents, and attorneys also have a fiduciary duty to beneficiaries.
Family Disputes: The more assets that are placed in a trust, the more likely it is for disputes to break out between family members and beneficiaries. Certain family members may believe they should have been beneficiaries or should have received more of an estate. In some cases, litigation occurs through claims of undue influence or validity.
Whether a dispute is valid or not, it could result in litigation. When you work with an attorney, you can defend your interests in a trust or estate issue.
Do I Need a Trust and Estate Litigation Attorney?
When you have already lost a loved one and are faced with the mistakes or irresponsibility of a trustee, it is useful to take some of that stress away. A trust litigation attorney can handle the complex legal aspects of a trust litigation claim, including, among other services:
Reviewing trust accounting
Removing a trustee
Defending or questioning trust legitimacy
Determining if mediation is a feasible option for your situation
It is essential to have effective legal counsel at your side during this complex time.
Your Newport Beach Trust and Estate Litigation Attorney
If you think you are in need of trust litigation or are already involved in litigation, be sure to contact Ross Law Group, APC. The sooner you begin working with an experienced estate litigation lawyer, the more likely we are to reach a beneficial outcome.